WILLIAM HENRY BROOKS 1885-1958

Born: April 21, 1885 at Sansaba, Texas
Died: August 4, 1958 at Ardmore, Oklahoma
Married Mary Evaline Haning, date and location unknown
Buried at Oakwood Cemetery, Wewoka, Oklahoma
Parents: George (Washington?) Brooks and Frances "Fannie" (Angelina?) Thomas

Biographical notes: He was called "Will" by friends and family and "W.H." in business. Early in life, he was a farmer. Later, he worked as a stonemason, a house painter, and a carpenter. He was not a talkative man, but he could not be considered quiet. On the infrequent occasions when he spoke, it was in a loud, booming voice. At Christmas, he played Santa and scared the little children with the force of his "ho-ho-ho." Even his everyday laugh was loud enough to be frightening, and his snores shook the house. Will went faithfully to the Pentecostal Holiness church where his wife, Evvie, was pastor. He sat quietly but happily on a front pew, letting the lively Pentecostal worship surround him without seeming to touch him. At home, also, he had his own individual way of approaching God. Other family members would say before meals, "Let's ask the blessing" or "Let's pray" but Will would always say, "Let's return thanks." He kept a diary for at least one year of his life. Well, part of a year, anyway. I have a little green book that bears the title, "Marquette Diary and Daily Reminder 1945." In that book, my Grandpa Brooks carefully crossed out the year 1945 at the top of each page and replaced it with the year in which he was writing, 1951. He began writing on New Year's Day and never missed a day until November 18th. After November 17th, there are no more entries. Grandpa's writing reveals not much more about his personal life than his speech did during his lifetime. I suppose he was what people call a private person.





Monday, January 1, 1951

Tulsa Okla W.H. Brooks
I worked on 34th street. Started a new house. Ray and I builded 2 sawhorses , then made 8 corners, then made 14 lookouts. Then sawed some (can't read these words) then drove 8 nails in each, then nailed them in plase, then at 4 o'clock loaded the tools to quit.

W.H. Brooks


Sunday, June 17, 1951

Tulsa Okla
The temperature was fine. We had a big dinner. Everything was fine. About 70 people there for dinner. All the kids were there. W.H. (This is about the family reunion at Grandma and Grandpa Haning's place)



Thursday, September 6, 1951

Ardmore Okla
Went to work as usual. Cut stone all day. Was hot.
W.H.



Sunday, November 4, 1951

Duncan Okla

Cold wind from the North. We went to Lawton to Ray's. Saw the new baby. Had a nice trip.
W.H.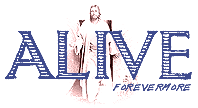 ".....I am the resurrection, and the life; he that believeth in me, though he were dead, yet shall he live."

John 11:25 King James Version
I do not have a newspaper report of Grandpa Brooks's funeral. The following information is taken from the memorial book supplied by Bettes Funeral Home.

Service was at Bettes Memorial Chapel, Ardmore, Oklahoma at 10 a.m. on Friday, August 8, 1958.

Rev. Jodie McBride and Rev. Bill Montgomery officiated.

Song selections were "Precious Memories," "Heaven," and "Sweet By and By." They were rendered by Mike McComber, Elmer Ray Buck and L.D. and Sue Buck. The organist was Aurley Duncan.

Pallbearers were: Gilbert Willis, Bob Hill, Ed Scott, Don Jackson, Cord McCluskey and Harold Stinson.