Thomas Petty was (PROBABLY) the son of Hubert Petty and ?

Thomas Petty was born in Essex County, Virginia between 1680 and 1683
He married Catherine Garton (daughter of John and Martha Garton)
He died in St. Thomas Parish, Orange County, Virginia on January 31, 1750 (OR MAY 24 OF THE SAME YEAR ACCORDING TO ANOTHER RECORD)

William Petty I was a son of Thomas Petty III and Catherine Garton

William Petty I was born about 1708 in or near Richmond, Virginia
He married Elizabeth Merriman 1732 in Richmond, Virginia
He died about 1770 in Orange, Virginia

William Petty II was a son of William Petty I and Elizabeth Merriman

William Petty II was born 1736/37 in Orange County, North Carolina
He married Mildred Phelps
He died at Orange County, North Carolina on October 24, 1822


Isaac Petty was a son of William Petty II and Mildred Phelps


Isaac Petty was born in Orange County, North Carolina on May 7, 1768
He married Mary Unknown
He died at Liberty, Hinderick County, Indiana, after August 6, 1852

John H. Petty was a son of Isaac Petty and Mary Unknown

John H. Petty was born in Chatham, North Carolina on April 18, 1804
He married Mary H. Patterson
He died sometime between 1860 and 1870 in Henry County, Tennessee

Joshua R. Petty was a son of John H. Petty and Mary H. Patterson

Joshua Richard Petty was born in Chatham, North Carolina on November 17, 1832
He married Mary Jane Underwood in Henry County, Tennessee, July 20, 1850 (M.J. was a widow. Her maiden name was Hinchey.)
He died January 13, 1893
Andrew Jackson Petty was a son of Joshua R. Petty and Mary Jane Underwood

Andrew Jackson Petty was born in Henry County, Tennessee October 1, 1852
He married Sarah Elizabeth Hinchey (daughter of John Bartlett Hinchey and Rebecca Rice) in Henry County, Tennessee on November 20, 1873
He died in Davis, Oklahoma on June 15, 1942


Walter Bartlett Petty was a son of Andrew Jackson Petty and Sarah Elizabeth Hinchey

Walter Bartlett Petty was born at Henry County Tennessee on May 7, 1877
He married Virlie Gertrue Mason on November 13, 1904
He died at Norman, Oklahoma on May 25, 1964.

Walter and Virlie had no sons who survived early infancy. Their two daughters were my mother, Rozellah Pearl and her sister, Betty Ruth.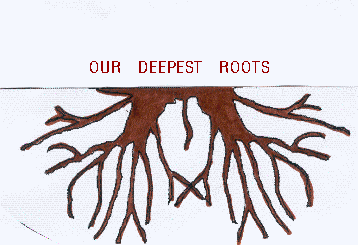 William Petie, "Petie" assumed to be a variation of the name "Petty," was recorded in the "Feet of Fines" in Nottinghamshire, England in 1198. (The term "Feet of Fines" denotes a complicated system of conveying land ownership.)
The above paragraph is not a claim that my family line is connected with William Petie of Nottinghamshire, England. It is simply an observation as to the first time a variation of my ancestors' name is known to have been used.