This is quarter-blood Cherokee Will Brooks, "Grandpa Brooks" to me.
GRANDPA WITH HIS BROTHERS AND SISTERS
LEFT TO RIGHT: MOLLIE, JOE, JENNIE, TOM, AND WILL
WILL AND EVA BROOKS WITH THEIR CHILDREN ABOUT 1952
STANDING KATHELENE, RAY, ORVELL, EVA, WILL - KNEELING KENNETH, JUNIOR (REBEL), BOBBY JOE
THIS IS KATHELENE, WILL & EVA BROOKS'S ONLY DAUGHTER

ANOTHER PICTURE OF MY AUNT KATHELENE
Will & Eva after a wintertime fishing trip
After his 5 sons grew up and left home, Will began to take Evy fishing with him.
FAMILY MEMBER WILLIAM HENRY BROOKS
FAMILY MEMBER EVA HANING BROOKS
SHARON BROOKS AT ABOUT AGE 3
THIS WAS IN OUR LARGE FRONT YARD IN DAVIS, OKLAHOMA
THIS IS ME AT ABOUT AGE 6
My little brother Wayne David, aka "Butch"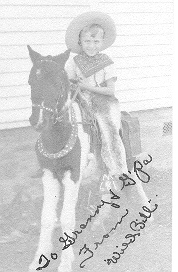 After this photo, Grandpa Petty took to calling Butch "Bill"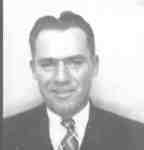 This is Ray, Kenneth's older brother shown with him in the baby pic



This is Will's wife, Eva. I usually just called her "Grandma" but sometimes said "Grandma Brooks" to distinguish her from her mother, who was "Grandma Haning" to me and a multitude of other children.
EVA BROOKS AND YOUNGEST SON BOBBY JOE
MY BROTHER BUTCH AND GRANDMA ON THEIR BIRTHDAY 1942
EVA BROOKS AND GRANDSON WAYNE DAVID (BUTCH)
ANOTHER PICTURE AT THE BIRTHDAY PARTY
WILL AND EVA BROOKS OCTOBER 2ND 1942
MY GRANDPARENTS AT THE BIRTHDAY PARTY GIVEN FOR GRANDMA AND BUTCH
MY FATHER KENNETH AND GRANDFATHER WILL
THIS WAS TAKEN AT THE ANNUAL HANING REUNION JUNE 1955
GRANDPA BROOKS'S SISTER JENNIE IN 1980 AGE 91
THIS WAS SEPTEMBER 22. SHE DIED ON NOVEMBER 19.
GRANDMA SITTING IN ONE OF THE FIRST RECLINERS MANUFACTURED, DECEMBER 1953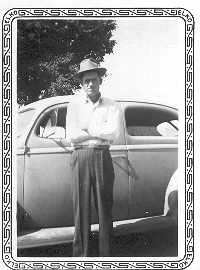 THIS IS KENNETH BROOKS, MY FATHER & WILL & EVY'S SON

A springtime picture of Grandma and Grandpa Brooks with their fish. They fished in all seasons.
ME WITH MY OLDER BROTHER AND SISTER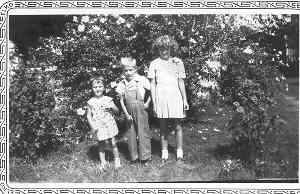 THIS WAS BESIDE THE HOLLYHOCK BUSHES AT THE CORNER OF THE HOUSE WHERE I WAS BORN
THIS IS ME AT AGE 12 - THE DRESS WAS ORANGE WITH A BLACK VELVET RIBBON TIE