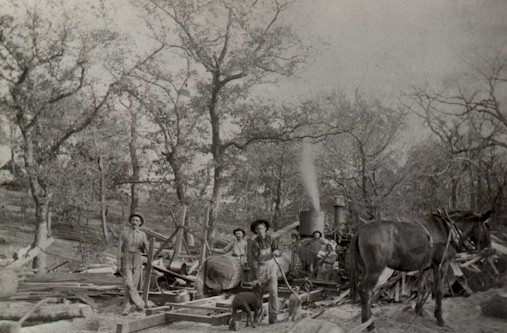 This is the Petty family's sawmill in Tennessee. The man on the left with his long legs crossed is my grandfather, Walter. Later, he got one of his legs caught in the machinery and it never healed completely. I'll tell the story later on the "Family Heroes" page.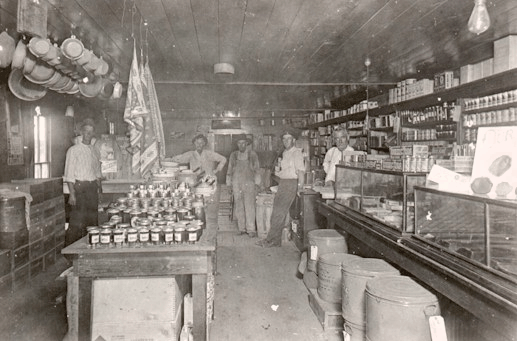 One of two grocery stores owned by the Petty family in Davis, Oklahoma. This was the big one, run by Andrew Jackson Petty. A smaller one on "the wrong side of the tracks" was run by Walter Petty. The man on the far right is A.J. Petty. I called him "Granddaddy." I barely remember him, since I was three or four years old when he died. I don't know who the others in the picture are.
GROCERY STORE INTERIOR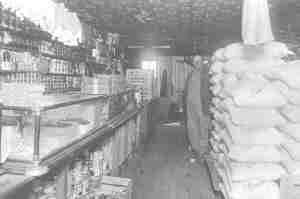 CUSTOMER IS UNIDENTIFIED
DETAIL OF THE STORE CEILING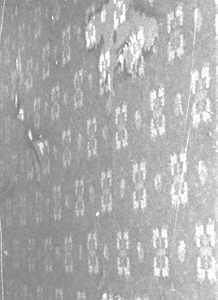 IF ONLY WE COULD SEE THE COLORS!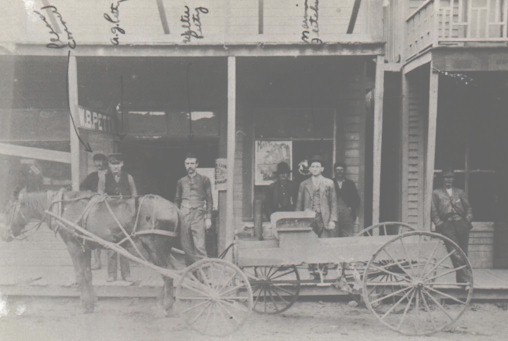 Outside the grocery store pictured above. Identification in my mother's handwriting.
WALTER PETTY WITH SOME OF HIS CUSTOMERS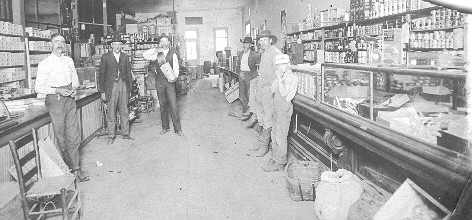 A COMMEMORATION OF OLD-TIME BUSINESSES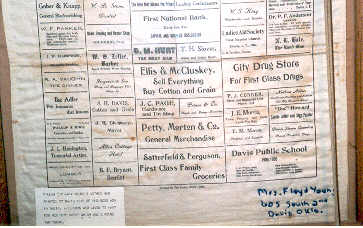 THIS HANGS IN THE DAVIS MUSEUM THAT IS HOUSED IN THE OLD SANTA FE DEPOT
The following ad appeared in
The Davis News, Davis, Murray County Oklahoma, February 7, 1924
To make good biscuits like mother used to make, try Made-Right Flour, it is made right and sold by A.J. Petty of Davis and E.L. Morton of Hennepin.