FIRST PHOTOGRAPH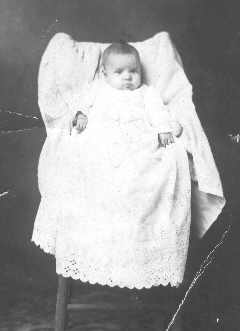 ROZELLAH PEARL PETTY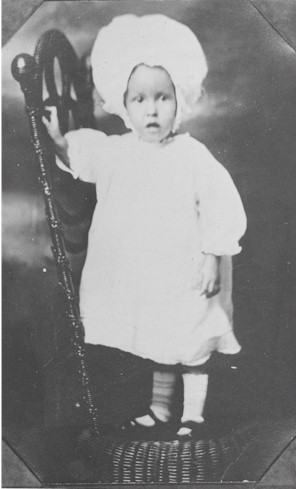 Baby Rozellah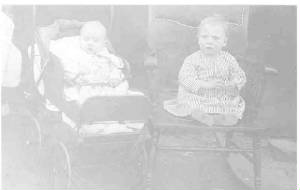 My father and his brother as babies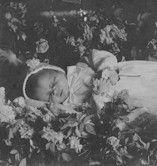 This is Meredith, younger brother of Rozellah Petty, pictured at left. Meredith was one of two sons of Walter and Virlie Petty. Walter B., their first child, died at birth. Meredith lived only a few hours. Rozellah remembered that the roses pictured here were yellow.
WALTER PETTY WITH 1ST OF 2 DAUGHTERS

THIS IS MY MOTHER AND GRANDFATHER
MY SISTER ROZALEE AND MY BROTHER WALTER KENNETH
ROZALEE GAVE OUR BROTHER THE NICKNAME BY WHICH HE IS STILL KNOWN, BUDDY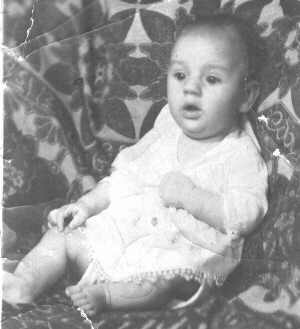 My youngest uncle, Bobby Joe
Rozellah and grandson Kevin
Kenneth and grandson Kevin
MY SON KEVIN ON THE QUILT GRANDMA MADE
MY DAUGHTER MELANIE ON THE QUILT GRANDMA MADE
MY DAUGHTER GAYLA ON THE QUILT GRANDMA MADE

This is the site owner at about age 3. I was a shy child who did not want to sit still and let a stranger take my picture.
OCTOBER 2ND BIRTHDAY
GRANDMA BROOKS & MY BROTHER WAYNE DAVID (BUTCH) CELEBRATING THEIR BIRTHDAY
4 GENERATIONS
THIS IS ME WITH MY GRANDMOTHER, FATHER, AND SON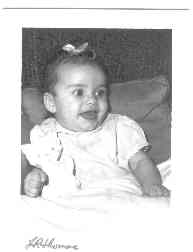 Melanie at about 3 months. Photo by her father.