CHEROKEE COUNTRY, PRIMARILY WHAT IS NOW THE STATES OF TENNESSEE, GEORGIA, AND NORTH CAROLINA
ANCIENT CHEROKEES LIVED IN THIS KIND OF HUT,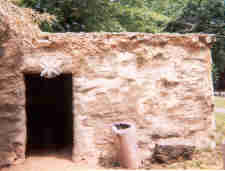 THIS IS AT THE CHEROKEE NATIONAL MUSEUM, TAHLEQUAH, OKLAHOMA
ENGLAND
Several branches of the family came to the United States from England. The earliest records we have indicate that members of the Petty family lived in Norfolk, England around 1600.
Follow this link to learn some Norfolk history, geography, and much more.
St. Peter Mancroft, Norwich, Norfolk, England
GERMANY
ULM, GERMANY
I DO NOT KNOW WHAT PART OF GERMANY THE FAMILY CAME FROM. I JUST HAPPEN TO HAVE THIS PICTURE
The Haning family came to the United States from Germany. Later, I hope to add links to German history sites here.
IRELAND
I am hoping to find information on ancestors who came from Ireland, such as the Mason family.
TENNESSEE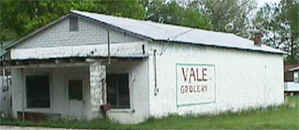 Visit Carroll County, where my maternal grandmother lived until she married my grandfather and moved to Oklahoma.
FAMILY MEMBER VIRLIE MASON PETTY
MY HUSBAND JIM TOOK THIS PICTURE ON OUR 1998 TRIP
TURNER FALLS IN THE ARBUCKLE MOUNTAINS NEAR DAVIS
I PLAYED UNDER THESE FALLS MANY TIMES DURING MY CHILDHOOD
HONEY CREEK BELOW THE FALLS
LOOK AT THAT "SISSY PATH"! WHEN I WAS A CHILD WE WALKED ON SHARP ROCKS TO GET TO THE FALLS
THE OLD HOMEPLACE IN DAVIS
"BUD" & "BETTY" MY GREAT-GRANDPARENTS ARE STANDING ON THE PORCH BUT NOT VISIBLE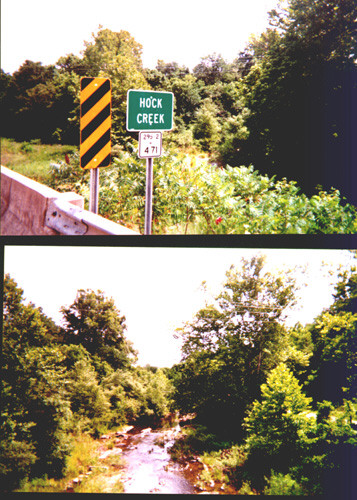 MADISON COUNTY, ARKANSAS
Thanks to Leonard Hock for permission to use these photographs