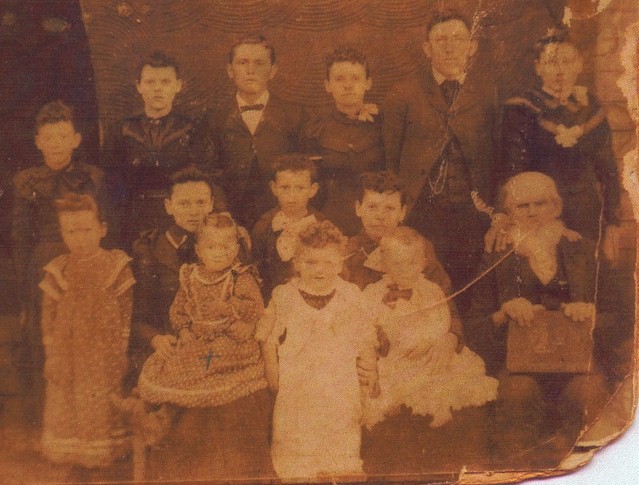 Back row, left to right - Della Mason, Ada Wright, Willie J. Wright, Mittie Wright, Andy McMackin, and Alice Wright.

Bottom row, left to right - Virlie Mason, Rosella Wright Mason & Cassie Mason on lap, Maude Martin with Tommy Mason in back, Ida Wright with Euliss Martin on lap, and Cullen Harrison Wright.

The photograph above was taken about 1893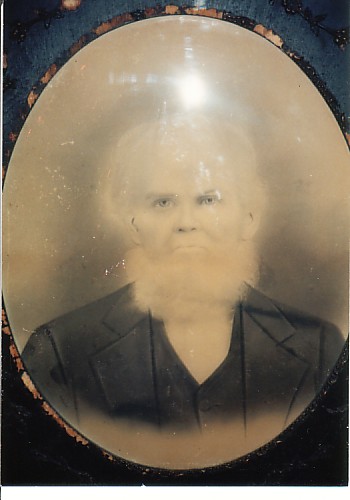 This is Cullen Harrison Wright 1825-1894 Tennessee. He is the father of Rosella Paralee and William Jesse, pictured below. Charcoal drawing scanned and generously provided by John T. Wright.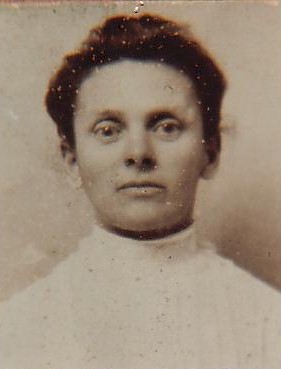 This is Rosella (or Rozella) Paralee Wright 1862-1909. She is my maternal great-grandmother. Imagine her with brilliant red hair. She passed that trait on to my grandmother and then to my mother and aunt. Many thanks to John T. Wright for scanning the picture and sending it to me.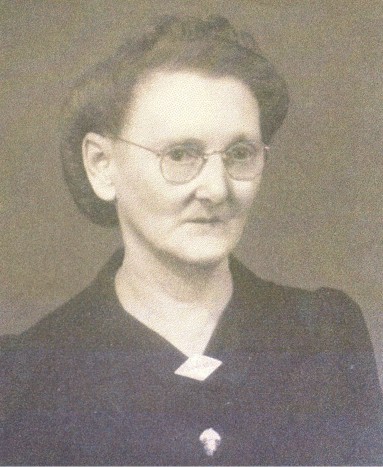 This is Mary Leona Vandella Mason Yarbrough at age 64. She is the firstborn of Rosella Wright Mason and Thomas Jefferson Mason. In the Wright family portrait on this page, she is the first person in the back row.